Taking pets to a "Fear Free Practice"
Posted by Nathan Pearce on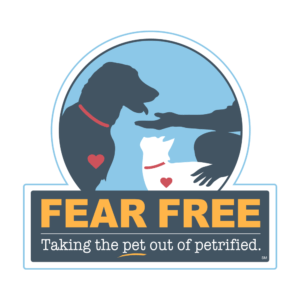 Fear Free Pets is about "taking the Pet out of Petrified". It actually says that on their website!
Becoming a certified Fear Free Professional teaches vets, trainers, and groomers how to manage animal anxiety towards creating a better experience for all. In addition to the Fear Free Professional certification, they've expanded to include Fear Free Shelters, and, for our furfams, Fear Free Happy Homes.
On September 18th we were honored to be joined by Fear Free Pets Executive Council member, Dr Natalie Marks. Dr Marks explained to us what Fear Free is all about and shared some personal experiences of its benefits. You can watch her interview here: https://balancedblends.com/blogs/updates/fear-free-pets
Today we are delighted to be sharing an interview with Dr. Jennifer Martin of Santa Rosa, CA practice Wise & Wonderful Integrative Veterinary Center.
Wise & Wonderful is a Fear Free Practice with 100% of its staff having passed the Fear Free Professional training ensuring their clients have a calm, anxiety free visit with their health professionals. Watch this interview to understand the difference Fear Free Pets makes and the extent of the commitment made by the wonderful staff at Wise & Wonderful Integrative Veterinary Center to become California's first Integrative Fear Free Practice.
Bravo!