Food Hygiene News - September 27, 2019
Posted by Nathan Pearce on
Food Hygiene News - September 27, 2019
In this episode:
•  Yet another Pig Ear Dog Treat recall
•  Turmeric tainted with lead
•  Losartan Potassium Tablets recall
•  Non-profit of the week: "Furkids"
Pig Ear Pet Treat Recall
It's been a couple weeks since our last pig ear recall….not to worry, though, we've got another one this week.

https://www.foodsafetynews.com/2019/09/more-pig-ear-pet-treats-recalled-because-of-salmonella/
Turmeric tainted with lead
Turmeric, in addition to being a super tasty spice, is touted for its anti-inflammatory benefits. Unfortunately, researchers found that it's not uncommon for it to be tainted with lead. Might want to check your suppliers on this one.

https://news.stanford.edu/2019/09/24/lead-found-turmeric/
Losartan Potassium Tablets recall
In a different vein, but still health related, if you happen to take Losartan potassium tablets, you might want to make sure yours aren't part of the recall.

https://www.fda.gov/safety/recalls-market-withdrawals-safety-alerts/updated-torrent-pharmaceuticals-limited-expands-voluntary-nationwide-recall-losartan-potassium-0#recall-announcement
Non-profit of the week: "Furkids"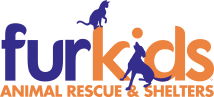 FurKids, based out of Atlanta, Georgia, does *amazing* things! From their website:

"Furkids … is a 501(c)(3) nonprofit charitable organization that operates the largest cage-free, no-kill shelter in the Southeast for rescued cats and Sadie's Place, a no-kill shelter for dogs. Furkids also operates one of the only facilities in the Southeast dedicated to the care of FIV positive cats. The Furkids mission is to rescue homeless animals, provide them with the best medical care and nurturing environment while working to find them a forever home. Furkids heals the whole animal, physically and emotionally, restoring its health and its spirit."
Since being founded in 2002, they've rescued and altered over 30,000 animals, and they're the only rescue in Atlanta to allow children of all ages to volunteer. What an awesome way to teach future generations how it's done!
Categories: